Site Offices – 6.0m x 3.0m
Master Hire's site offices are available in a number of different sizes and configurations. Each of our site offices are able to be connected up to 240V power and have a number of power points fitted inside. Our site offices have air-conditioning which can be used to cool or heat the entire office.
Available Sizes:
3.6m x 3.0m
6.0m x 3.0m (optional wall and split into 2 rooms)
6.0m x 3.0m with sink and bench
9.0m x 3.0m (optional wall and split into 2 rooms)
We can supply you with a number of optional accessories to completely meet your site office requirements.  Accessories include:
Fridges, Microwaves & Hot Water Urns
Office Tables Desks & Chairs
Whiteboards & Filing Cabnets
Portable Hand Wash Stations
Water Fountains & Water Coolers
Water Tanks & Pressure Pumps
Generators & Fuel Cells
Mobile Showers
Portable Toilets & Ablution Blocks
Delivery and Pick Up
Master Hire offers convenient delivery and pick up options. Speak to our team for delivery rates which may vary depending on location. For more information, or to enquire about our hire rates, contact Master Hire 1300 107 107.
For your safety, convenience and WHS obligations, user manuals and hazard assessments are available for a range of equipment.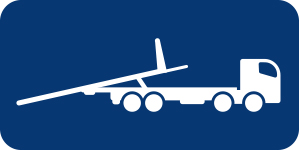 This item can be transported on the back of a tilt tray truck.