Jackhammers, also known as "breakers" or "breaker hammers", are a crucial tool in construction and demolition, allowing the user to quickly break apart hard surfaces to allow for further building projects and access to otherwise inaccessible areas. If you've decided you need a jackhammer but you aren't sure which kind will suit your needs, Master Hire has put together this guide to choosing and using your hire equipment.
Large Jackhammers for Heavy-Duty Work
Many people ask us how to break concrete with a jackhammer. It all comes down to the size of your equipment. With large points and chisels available, Master Hire's large jackhammers are ideal for breaking through medium to thick concrete in large-scale industrial and construction applications. As they can be quite heavy to lift and operate, Master Hire also has dedicated trolleys to make using this large jackhammer easier and quicker.
Our large and medium jackhammers aren't designed to be held up to a wall; however, you can use them for:
Breaking apart concrete slabs, footings and paths
Removing large tiles and bonded pavement
Cutting and removing bitumen
Removing rock and hard clay
Breaking apart brickwork (medium jackhammer)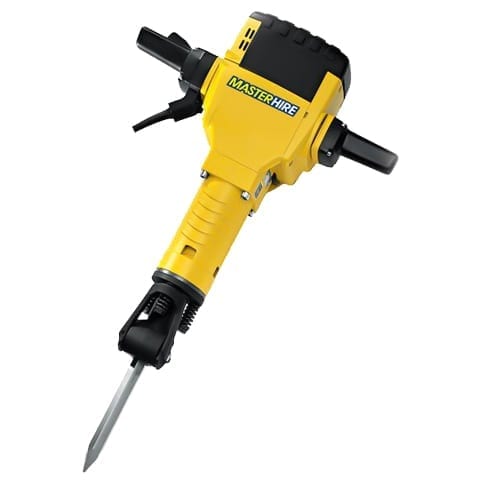 Is using a jackhammer hard?
The mechanism inside the breakers does all the hard work for you. The hardest part is holding onto the machine for extended periods of time or lifting and holding the jackhammer against walls or structures. Due to their weight our large and medium jackhammers aren't designed to be held up to a wall.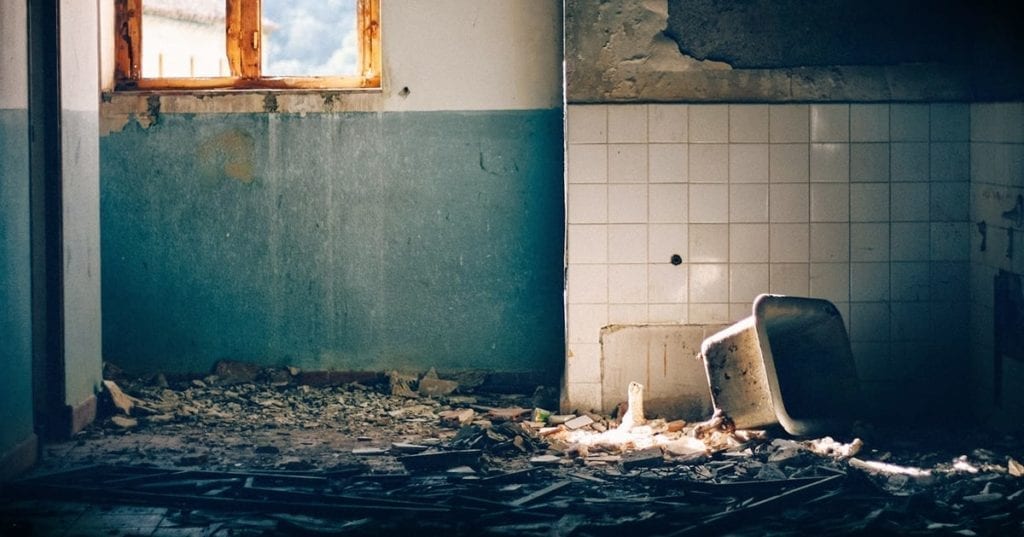 What Is a Kango Hammer?
Builders often refer to a concrete hammer drill or small jackhammer as a Kango drill/hammer. A Kango drill is a brand of hammer drill that combines the hammer part with a chisel and a drill to break up concrete, flooring, paving slabs, and more. These are heavy-duty pieces of equipment that are capable of penetrating tough materials.
Choosing a Smaller Jackhammer
Small jackhammers are great for light concrete work and they can be used horizontally when working on walls. If you were needing to remove tiles, plaster or stucco, a small jackhammer is the perfect tool. Our small jackhammers also transform into a hammer drill for drilling holes up to 32mm into the concrete.
To work out what size jackhammer you need, contact Master Hire and discuss your project with one of our friendly professionals. We will ensure you receive the exact piece of hire equipment that you require.
What is a Pneumatic Jackhammer?
Pneumatic jackhammers, or "air jackhammers", use high-pressure air from an air compressor. The air compressor usually needs to be powered by a diesel engine in order to harness the sufficient amount of air flow required to adequately perform the demolition. We have both small air compressors and trailer-mounted air compressors available for hire, depending on the size of the jackhammer.
There are different sized air jackhammers available for hire, including:
25lb Air Jackhammers – these are great for light demolition work or clay digging and they require at least a 50cfm compressor to operate
40lb Air Jackhammers – ideal for breaking up pavements and concrete slabs and they require at least a 100cfm compressor to operate
60lb and 90lb Air Jackhammers – ideal for large-scale demolition work and they require at least a 185cfm compressor to operate
To work out what size air compressor is needed for your jackhammer, read the information above or get in touch with one of our team members and we will assist you. A range of points, chisels and other attachments are also available for hire from Master Hire. The best jackhammer bit for concrete will depend on the scope of your project and the model of jackhammer you choose.
Safely Operating Your Jackhammer
Always move the jackhammer by using your legs to lift. This way, you will avoid injuries and strain to your back. Make sure you are using the right personal protective equipment, including gloves, safety boots, ear protection, and face protection. Additionally, you can use vibration-damping gloves to protect your hands and wrists.
Speak to Master Hire about Jackhammer Rentals
To hire any size of jackhammer from Master Hire in the Darling Downs, South East Queensland and the Mid North Coast of New South Wales, don't hesitate to get in touch with our team. We will help you find the right piece of equipment for your project. Call us on 1300 107 107 to find your nearest branch or contact us online today.