Tuesday 1st September 2020 marks 30 years since the Shaw family opened the doors of the first Master Hire branch in Toowoomba, Queensland. Still an original Queensland owned and operated family business, Master Hire proudly supplies an extensive range of hire equipment to many customers each day across South East Queensland, the Darling Downs and the Mid North Coast of New South Wales.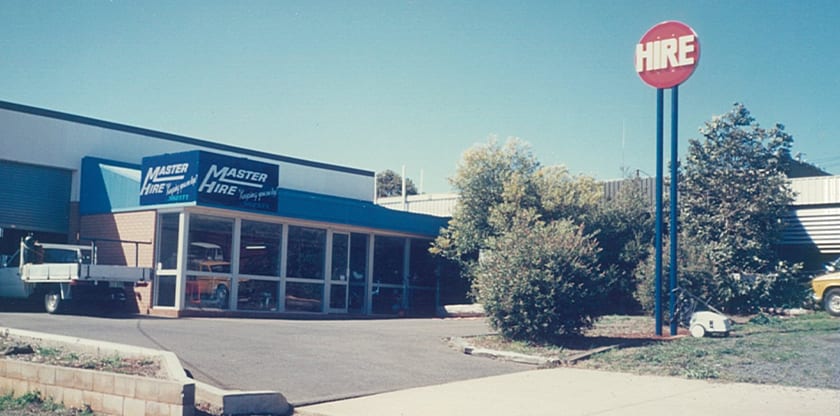 Stuart and Jenny Shaw opened the first Master Hire branch in a small premise on Alderley Street, Toowoomba. Having grown up on a farm with four older brothers, Stuart developed a passion for machinery and after several years working in another industry, he decided he wanted to open his own equipment hire company.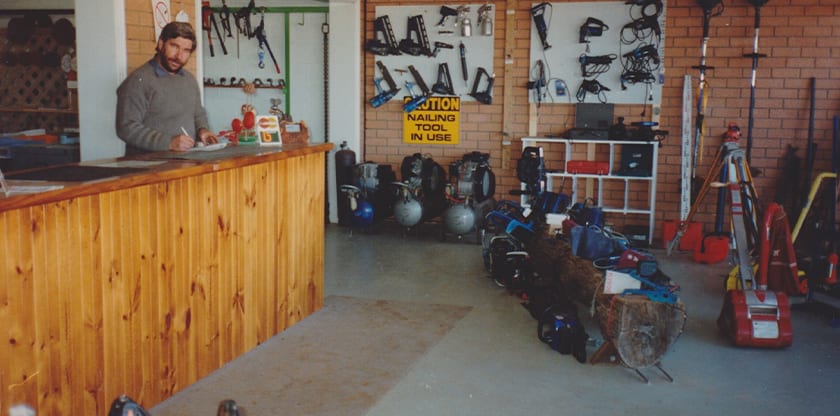 There were already several other hire companies in the area at the time, so they knew they had to do something different to entice customers to Master Hire and to then keep them coming back. Stuart's older brother Peter and his wife Helen joined the business a few years later to support the growth and begin to expand into other areas, including moving to a larger premise on Spencer Street, Toowoomba where they remain today.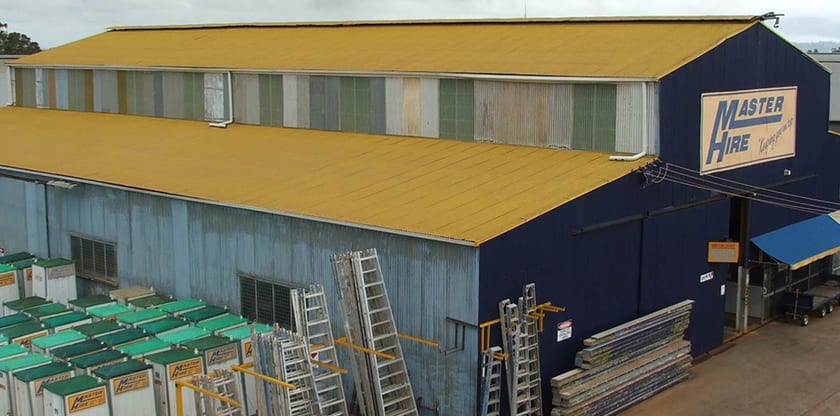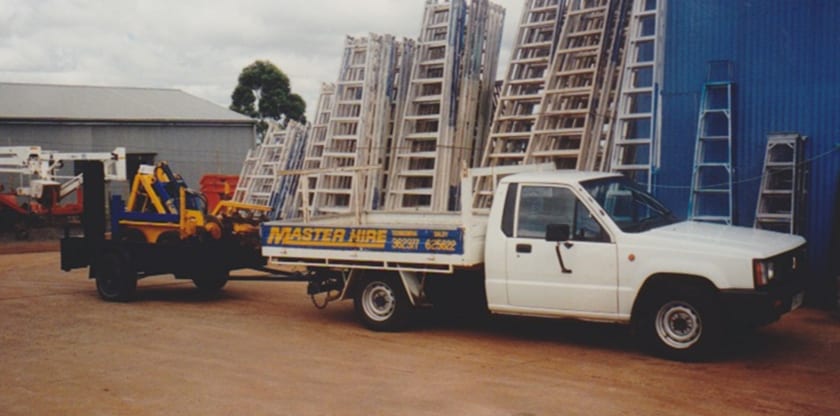 Over the next few decades, Master Hire opened new branches throughout South East and Central Queensland, the Darling Downs, and Surat Basin region. Master Hire currently has network of seven branches including Dalby, North and South Toowoomba, Brisbane, Morayfield and the Sunshine Coast. In 2015, Master Hire expanded into New South Wales opening a branch in the Coffs Harbour region.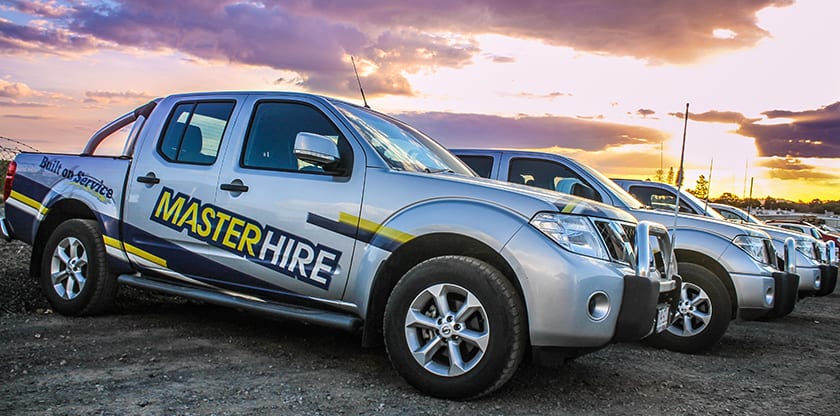 The original range of equipment for hire back in 1990 included handheld power tools, trestles and planks, chainsaws, brick saws and other small items suited to the home DIY customer and trade contractors. Fast forward 30 years and Master Hire's fleet now range from air compressors, motorized access equipment, excavators, cleaning equipment, landscaping and gardening equipment, lighting towers and message signs, pumps, tipper trucks, portable toilets and much more. Master Hire supplies equipment to some of Australia's largest construction contractors, local and state government departments, trade contractors, events and the home DIY customer.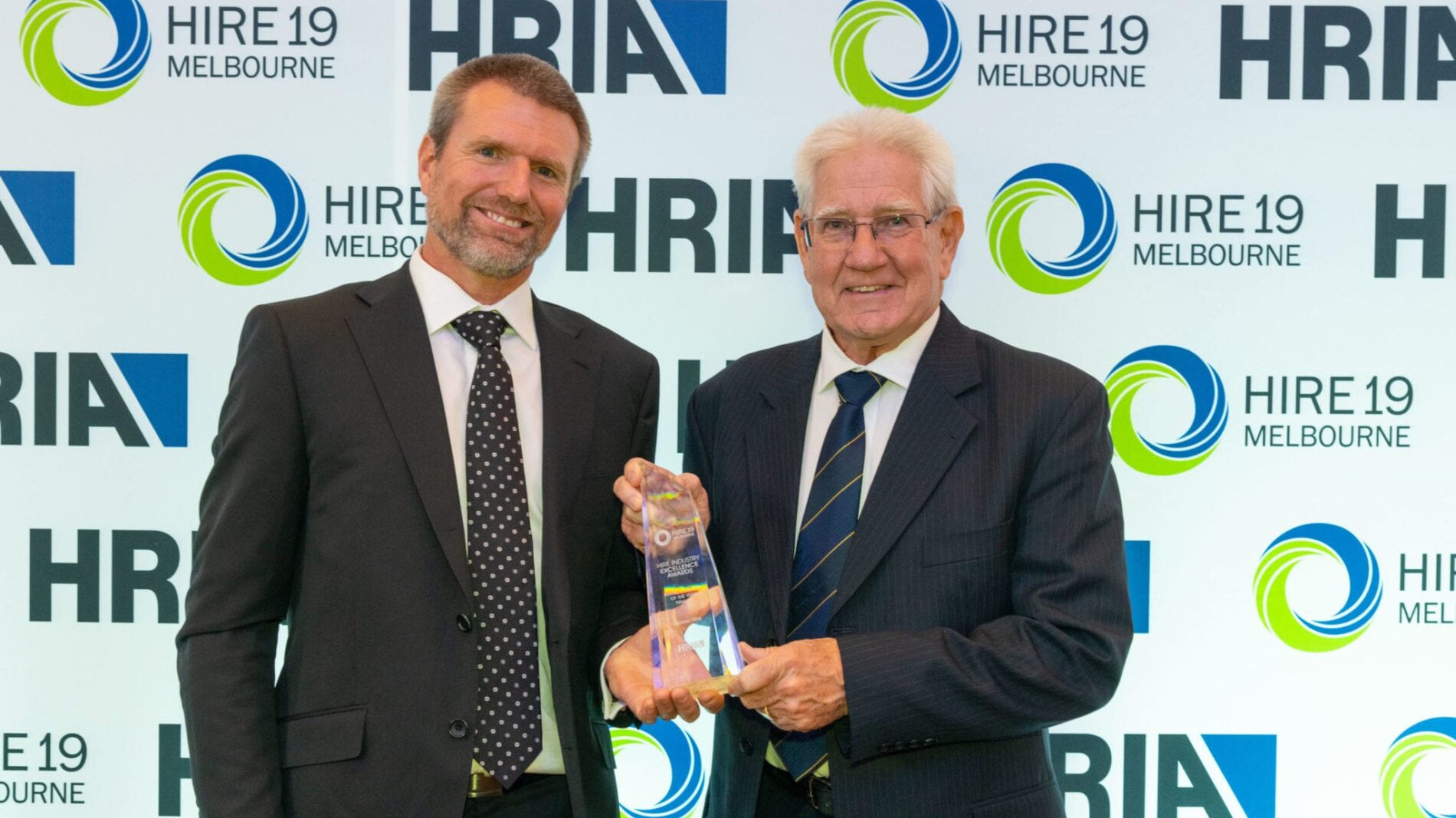 Master Hire has celebrated several milestones during the last 30 years including winning the Toowoomba Business of the Year award in 2005 and 2013 and many other regional business awards for customer service and work in the community. In May 2019, Master Hire was awarded the Australian Rental Company of the Year by the Hire and Rental Industry Association. In 2007, then General Manager, Scott Marchant and his wife Daniela, purchased an equal share of the business and Scott became Managing Director of Master Hire – a position he still holds today. Another major milestone for Master Hire included a complete re-brand across the business including an update to the tagline which is now "Built on Service".
Managing Director, Scott Marchant says "We would like to thank our customers, new and old, for their ongoing support over the past three decades. It continues to be a privilege serving this community through our product and service offering, often to second or third generations of successful family businesses that have been a part of our journey from the beginning! One of the most significant reasons for our success over the past 30 years has been our incredible team who work tirelessly each day to support our customer's ever-changing needs and to ensure our branches run smoothly and safely. We look forward to the next milestone and are proud to be part of the local community here on the Downs."
With close to ninety team members, Master Hire is proud to still be a 100% Australian owned company.