Floor Clamps
Master Hire's floor clamps can be used in multiples to clamp down and apply pressure to floor boards. Also known as joist clamps, they are designed to be used with tongue and groove floors boards. You can also use two or more of these clamps, in conjunction with spacers, to apply pressure to decking boards. Applying this pressure to your boards using these floor clamps will make it easier to screw in or nail down the boards. When spaced correctly (every 4th or 5th joist), the clamps will help keep your boards straight and prevent undesired gaps or spaces in-between your floor boards.
While these clamps are made from heavy duty steel, they are not designed to be hit with a hammer or other object. To prevent any unwanted marks on your floor boards, place a flat piece of protective timber between the clamp face and the boards. Master Hire has floor clamps available at all stores.
See also: Quick Drive Screw Guns, Nail Guns
Product Training and Guidance
Our floor clamps are easy to use and Master Hire's free customer hand over includes basic training to ensure you can operate the machine confidently and safely at all times.
Delivery and Pick Up
Master Hire offers convenient delivery and pick up options. Speak to our team for delivery rates which may vary depending on location. For more information, or to enquire about our hire rates, contact Master Hire 1300 107 107.
For your safety, convenience and WHS obligations, user manuals and hazard assessments are available for a range of equipment.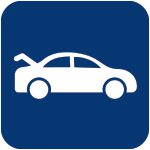 This item can be transported in the boot of a car.