Carpet Dryers – Stackable
Master Hire's carpet dryers are a 240v high powered fan used to direct large volumes of air toward and underneath carpets. They can also be used to dry out other floor surfaces, walls and even ceilings. For best results, use these units in combination with a dehumidifier to remove as much moisture as possible. Even the slightest bit of moisture will encourage the growth of mould and mildew in the room.
If your carpet is damp, but not soaking wet, you should use one or more carpet dryers to blow air across the surface of the carpet. For carpet that is soaked and bubbles up when stepped on, you will need to peel back a corner of the carpet and position the carpet dryers in a way that it begins to blow underneath the carpet (this will help your dryer evaporate the water from underneath your carpet).
When you separate the carpet from the padding (insulation), it will allow more air to flow directly over the affected areas and cause them to dry quicker. You will need to leave the carpet dryers on for a number of hours or even days to get the carpet completely dry.
See also: Carpet Cleaners, Wet and Dry Vacuum Cleaners, Fans.
Product training and guidance
Our carpet dryers are easy to use and do not require a license to operate. Master Hire's free customer hand over includes training to ensure you can operate the equipment confidently and safely at all times.
Delivery and Pick Up
Master Hire offers convenient delivery and pick up options. Speak to our team for delivery rates which may vary depending on location. For more information, or to enquire about our hire rates, contact Master Hire 1300 107 107.
For your safety, convenience and WHS obligations, user manuals and hazard assessments are available for a range of equipment.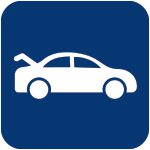 This item can be transported in the boot of a car.
Product Documents
Operator's Manual