Animal Traps
Master Hire's animal traps, also known as possum traps can be used to catch various animals such as possums, rabbits, cats and other small creatures. They can also be used for transporting animals and these traps fit easily into the roof space of your house or building. This rigid trap is Australian made and is welded together increasing its durability and sturdiness. Master Hire's animal traps can be used by organisations as well as in residential areas, either in the back yard or roof space. In many states of Australia, it is illegal to trap and re-locate native animals without a permit, so check with your local council before proceeding.
Dimensions: 60cm x 29cm x 25cm – 3kg
How They Work
When the animal steps on the foot paddle, at the rear of the trap, the door is activated and it closes behind them. Each cage door is fitted with a locking system that stops the animal from escaping. Once the animal is inside the cage, it can be transported using the carry handle mounted on the top. These animal traps are made from heavy duty industrial galvanized mesh and are not collapsible.
Dimensions
Length: 60cm
Width: 29cm
Height: 25cm
Weight: 3kg
Product training and guidance
Our animal traps are easy to use and Master Hire's free customer hand over includes basic training to ensure you can operate the unit confidently and safely at all times.
Delivery and Pick Up
Master Hire offers convenient delivery and pick up options. Speak to our team for delivery rates which may vary depending on location. For more information, or to enquire about our hire rates, contact Master Hire 1300 107 107.
For your safety, convenience and WHS obligations, user manuals and hazard assessments are available for a range of equipment.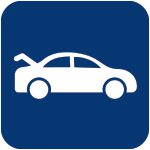 This item can be transported in the boot of a car.
Product Documents
Operator's Manuals